About us
We build on the past, we look to the future and we create in the present
Terroir
Bóna Winery is located in the village of Bátorove Kosihy, in the southern region of Slovakia. There is a beautiful view on the Danube and the Gerecse Mountains from the vineyard, which charms you at the first glance. These are the most important elements of this local terroir. This area is the warmest in Slovakia on average. Together with the unique soil structure they create those preconditions which enable the high quality of viticulture.
Our passion is to fill this quality into the bottles.
Wines
On the fresh line, we make wines that are easy to drink, simple to understand and perfect for quick consumption. Primarily the grapes' aroma dominates with fresh impression. You will find the popular Grüner Veltliner, Welschriesling, Rhine Riesling and Muscat Golden from the white grape varieties and Merlot, Cabernet Franc from the red varieties.
The low intervention line includes wines that are produced with as little intervention as possible. Its production follows the principle that the wine can be made by itself, only its conditions need to be ensured. Our ancestors also made wine based on this method. We only intervene in the process of wine making in order to preserve it1s health. We preserve the signs of vineyard, winemaker and vintage to make unique wines. These wines require a deeper perception. Even if the person thinks it is hard to sense, eventually the wine will enchant the taster. The best is to taste right at the place where the wine is born. This is the best way to understand wines.
Vineyard
We work at the expense of quantity, but in favor of quality in the vineyard. We try to ensure the lowest possible impact on our environment while doing eco-farming. We try to grow vineyards with biological protection so that they have a strong immune system. Our goal is to create a sustainable cycle which is not interrupted negatively by human interference. We believe that this approach pays off through the quality of the wines.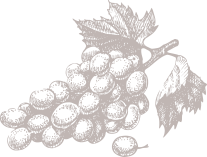 2013
The beginning of winemaking and bottling
2015
Extensive reconstruction of the old building and wine cellar. First planting on 1.2 hectares
2016
Redesigning the brand, introducing the new logo and design
2017
Introducing the natural wines on the market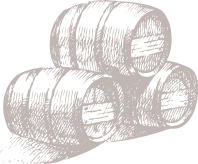 2018
Investment in machinery, expanding and planting on an additional 1 hectar
2020
Technological modernization and expansion. Planting vineyard on another 1 hectare