AWC Vienna 2021
4 GOLD medals & 3 SILVER medals
What a success! Achieving 2 stars on one of the biggest international wine competition! We are extremely happy and grateful.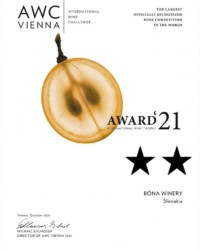 Sect Bóna '19
We are expanding our portfolio
Our first try for traditional sect with 70% Chardonnay and 30% Pinot noir. Ideal for celebrations!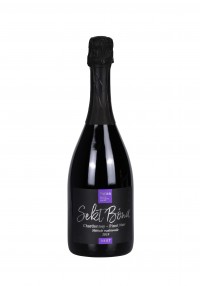 Vinotéka
Interview in the October issue of Vinotéka (2020)
You can find a report about the beginnings, the philosophy and successes of our winery in the October issue of Vinotéka Magazine.
Silver Medal
AWC Vienna
We are glad to share our first international success with you! Our Cabernet Franc '18 wine entered the National Wine Salon last week, and another week later our other wine succeeded as well. Our Inšpirácia 2019 wine won a silver medal at the AWC Vienna International Wine Tasting Competition. 11 232 wines from 1 510 producers out of 41 countries faced this international challenge in 2020.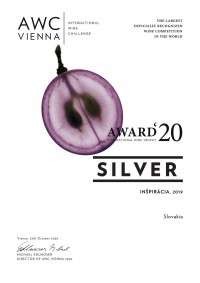 The first great success
National Wine Salon (Národný Salón Vín)
Our Cabernet franc 2018 wine has entered to the National Wine Salon! It is among the 100 best wines in Slovakia in 2020.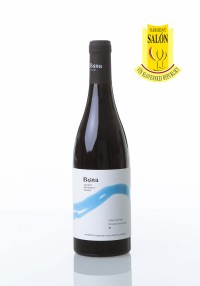 Home delivery
Choose our delivery service and drink our wine at your home
Free home delivery to Nové Zámky, Komárno, Sturovo and its surroundings. Minimum order quantity: 1 carton (6 bottles).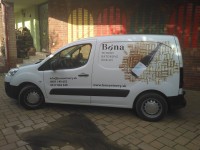 New barrel
The newest member of our family! We can't wait to fill it up!